As a pet owner, deciding to take a vacation might pose a conundrum: leave your furry friends behind or bring them along? Thankfully, there's a rise in destinations globally that welcome not only you but also your four-legged companions. Here are the top 15 pet-friendly vacation spots in the U.S. and around the world.
1
Asheville, North Carolina, USA
Home to many dog-friendly breweries, restaurants, and accommodations, Asheville is the perfect vacation spot for you and your dog. Visit the Biltmore Estate, where leashed dogs can explore the extensive grounds, or explore the Blue Ridge Parkway, famous for its stunning views and hiking trails. Remember, it's always a good idea to have your pet under control in these public places to ensure everyone's safety and enjoyment.
2
Carmel-by-the-Sea, California, USA
Carmel-by-the-Sea is a quaint coastal city renowned for its pet-friendliness. Offering numerous dog-friendly beaches, parks, hotels, and restaurants, Carmel has everything you and your pet could desire for a relaxing vacation. A must-visit is the Carmel Beach where dogs can roam off-leash while their owners take in the spectacular sunsets.
3
Provincetown, Massachusetts, USA
Provincetown, located at the northernmost tip of Cape Cod, is a haven for pet lovers. Many of its beaches, trails, and establishments are pet-friendly. Don't miss the Pilgrim Bark Park, a dedicated space for dogs to frolic with sculptures, picnic tables, and even a separate area for smaller dogs.
4
Sanibel Island, Florida, USA
Sanibel Island, with its pet-friendly beaches and restaurants, is a great destination for pet owners. Dogs are welcome on the causeway beach—a perfect spot for a picnic or a romp in the shallow waters. Check leash laws as they can change from beach to beach.
Sedona is an excellent vacation spot for adventurous pets and their owners. The city's pet-friendly trails are a wonder to explore, with breathtaking red rock formations and numerous hiking paths. Dogs are usually allowed in Sedona's outdoor restaurants, and some even offer special menus for pets.
Amsterdam's laid-back and welcoming attitude extends to pets too. With its numerous parks and outdoor spaces, your dog will enjoy the freedom and fresh air this city offers. Many cafes and shops also allow pets. When traveling internationally, ensure your pet's vaccinations are up-to-date and always check the specific country's pet travel regulations.
In Rome, pets are a common sight in restaurants, parks, and public transport. Enjoy leisurely walks around the historic city, visit pet-friendly parks, or dine at restaurants where your pet is welcome. Keep in mind Italy's regulations on international pet travel, including a pet passport, microchip, and proof of rabies vaccination.
Sydney is filled with dog-friendly beaches, parks, and cafes. Dogs can run off-leash at select beaches and parks, offering them plenty of fun under the Australian sun. Australia's quarantine rules are quite strict, so thorough planning and ensuring all pet travel requirements are met are crucial.
Boasting the highest number of dogs per capita, Tel Aviv is a true dog-friendly city. There are pet-friendly parks, beaches, and numerous events dedicated to dogs. Note that when traveling to Israel with a pet, a health certificate issued by a vet and approved by a government authority is required.
In Vancouver, pets are welcome in many parks, some beaches, and even on certain transit options. Visit the off-leash dog parks or enjoy a meal with your pet at one of the city's pet-friendly patios. For travel to Canada, a valid rabies vaccination certificate is required for pets.
In Zurich, dogs are welcome on public transportation, in hotels, and at numerous outdoor dining establishments. The city also has many parks where dogs can play freely. Switzerland's pet travel requirements include having a European Union Pet Passport or equivalent and ensuring your pet is microchipped.
Barcelona is a paradise for dogs with parks, beaches, and a host of dog-friendly establishments. Plus, small pets can travel on the city's metro system. For entry into Spain, pets must be identified with a microchip and possess a European Pet Passport or equivalent documentation.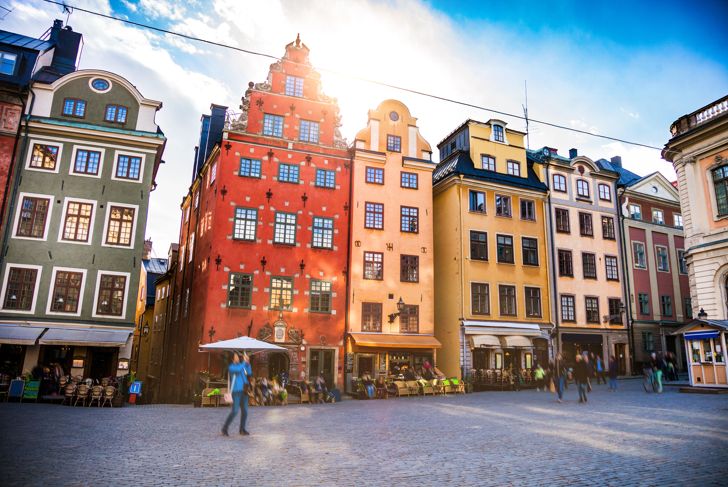 With its many islands, parks, and open spaces, Stockholm is a great city for pets and their owners to explore together. The majority of Stockholm's public transportation system is pet-friendly, including buses and ferries. When traveling to Sweden, ensure your pet's microchip, vaccinations, and documents are in order.
Parisians are known for their love of dogs. Small dogs are allowed in restaurants and on public transport, while larger breeds can enjoy many of the city's parks. Remember to check France's specific requirements for traveling with pets, which include a valid European Pet Passport.
Berlin is one of the most pet-friendly cities in the world with numerous dog parks and pet-friendly establishments. Dogs are even allowed to travel on Berlin's public transportation. To bring your pet into Germany, you'll need to ensure your pet is microchipped and vaccinated against rabies.